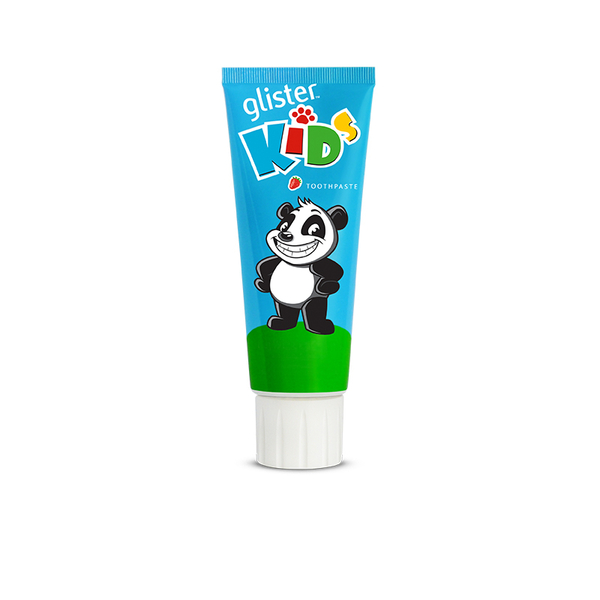 Glister Toothpaste is a sugar free children's fluoride strawberry toothpaste formulated for children ages 2 and up. Your kids will love its taste! Strawberry flavored Glister™ kids toothpaste with fluoride helps strengthen and Protect developing teeth.
How to buy
Product code:120519
Multi-action fluoride strawberry toothpaste with REMINACT safely and gently cleans and cares for developing teeth and gums while helping protect against cavities.
What It Does For You
Glister kids strawberry-flavored fluoride toothpaste:
specially developed for the needs of children aged two and up
safely and gently cleans and cares for developing teeth and gums
helps protect against cavities
helps reinforce positive oral care habits.
Why You Would Like It
Do you know that regular brushing with Glister kids toothpaste helps prevent dental decay, cavities, and gum disease? It also repairs early cavities and dental decay through remineralization. The brand's mascot Patches the Panda makes brushing and healthy habits fun. Use Glister kids toothpaste with Glister kids toothbrushes and provide a fun way to help your child develop positive daily oral care habits!
Facts For You
Glister™ kids toothpaste is in attractive form of a sugar-free gel.
It includes an enamel-safe formula that gently cleans developing teeth.
Includes exclusive REMINACT™ formula.